Shop
Showing all 2 results
body {background-color: #F5F2F2; margin: 0;} .awpage-document{line-height:1.5}.awpage-document address{font-style:italic;line-height:inherit;margin-bottom:1rem}.awpage-document b,.awpage-document strong{font-weight:bolder}.awpage-document button{line-height:inherit;margin:0}.awpage-document h1,.awpage-document h2,.awpage-document h3,.awpage-document h4,.awpage-document h5,.awpage-document h6{font-weight:700;line-height:inherit;margin:0.5rem 0}.awpage-document h1{line-height:1.15}.awpage-document input{font-family:inherit;font-size:inherit;line-height:inherit;margin:0}.awpage-document p{margin:.5rem 0}.awpage-document pre{display:block;font-size:0.875rem;margin:0 0 1rem;overflow:auto}.awpage-document ol,.awpage-document ul{margin:0 0 0.5rem;padding-left:2rem}.awpage-document ol ol,.awpage-document ol ul,.awpage-document ul ol,.awpage-document ul ul{margin-bottom:0}.awpage-document{overflow-wrap:break-word}@media (max-width: 768px){.awpage-document .md-w-full{width:100% !important}.awpage-document img.md-w-full{height:auto !important}}html,body{height:100%}.awpage-document{display:flex;flex-direction:column;height:100%;margin:0}.awpage-content-region{width:100%}.awpage-container-row__inner{margin:0 auto;max-width:1080px}.awpage-signup-form__field{margin-bottom:1rem}.awpage-signup-form__field-label{display:inline-block;margin-bottom:0.5625rem}.awpage-signup-form input{border-radius:4px;border-style:solid;border-width:1px;box-sizing:border-box;padding:0.675rem;width:100%}.awpage-signup-form button{padding:0.675rem 1rem}.align-left{padding-right:3rem}.align-right{padding-left:3rem}@media (max-width: 850px){.align-left{padding-right:0;margin:auto;display:table !important;float:none !important}.align-right{padding-left:0;margin:auto;display:table !important;float:none !important}}.awpage-signup-form input{border-color:#879dab;color:#2A353C}.awpage-signup-form__field–is-required .awpage-signup-form__field-label::after{content:' *'} .awpage-document {color: #232323; font-family: Source Sans Pro, Helvetica, Arial, sans-serif;} .awpage-document a:not(.awpage-button-element__button) {color: #DC3838;} .awpage-document a:visited:not(.awpage-button-element__button) {color: #DC3838;} .awpage-document a:hover:not(.awpage-button-element__button) {color: #BC2121;} .awpage-document h1 {font-size: 2.25rem;} .awpage-document h2 {font-size: 1.75rem;} .awpage-document h3 {font-size: 1.5rem;} .awpage-document h4 {font-size: 1.25rem;} .awpage-document h5 {font-size: 1rem;} .awpage-document h6 {font-size: .75rem;} .awpage-button-element__button {border-radius: 0.3125rem;} .awpage-button-element__button {background-color: #DC3838; color: #FFFFFF; font-family: Source Sans Pro, Helvetica, Arial, sans-serif; font-size: 1.125rem;} .awpage-button-element__button:hover {background-color: #BC2121; transition: background-color 0.3s ease-in-out;} .awpage-content-region { position: relative; } .awpage-container-row__inner { display: flex; } .awpage-container { box-sizing: border-box; display: flex; flex-direction: column; } .awpage-container.align-middle { justify-content: center; } .awpage-container.align-bottom { justify-content: flex-end; } .awpage-image { display: flex; justify-content: center; } .awpage-image.align-left-nowrap { justify-content: flex-start; } .awpage-image.align-right-nowrap { justify-content: flex-end; } .awpage-image.align-left { display: inline-block; float: left; } .awpage-image.align-right { display: inline-block; float: right; } .awpage-button-element { display: flex; justify-content: center; } .awpage-button-element__button { border: none; cursor: pointer; display: inline-block; margin: 10px 0; padding: 8px 14px; text-align: center; text-decoration: none; } .awpage-button-element.align-left { justify-content: flex-start; } .awpage-button-element.align-right { justify-content: flex-end; } .awpage-button-element.align-full .awpage-button-element__button { width: 100%; } .awpage-button-element–rounded .awpage-button-element__button { border-radius: 0.3125rem; } .awpage-button-element–pill .awpage-button-element__button { border-radius: 4.5rem; } .awpage-button-element–square .awpage-button-element__button { border-radius: 0; } @media (min-width: 640px) { .awpage-signup-form–horizontal .awpage-signup-form__field-list { align-items: flex-end; display: flex; flex-wrap: wrap; margin: 0 -0.25rem; } .awpage-signup-form–horizontal .awpage-signup-form__field { box-sizing: border-box; flex: 1 0 33.33334%; padding: 0 0.25rem; } .awpage-signup-form–single-row .awpage-signup-form__form { align-items: flex-end; display: flex; } .awpage-signup-form–single-row .awpage-signup-form__field-list { flex: 1 0 66.66667%; padding-right: 0.5rem; } .awpage-signup-form–single-row .awpage-signup-form__field { margin-bottom: 0; } .awpage-signup-form–single-row .awpage-button-element { flex: 1 0 33.33334%; } } .avzhG {background-color: #5F98AD; transition: background-color 0.3s ease-in-out;} .avzhG:hover {background-color: #FFD666;} .awpage-social { display: flex; flex-wrap: wrap; padding: 0.625rem 0; } .awpage-social.align-left { justify-content: flex-start; } .awpage-social.align-center { justify-content: center; } .awpage-social.align-right { justify-content: flex-end; } .awpage-social–sm .awpage-social__icon { height: 1.5rem; width: 1.5rem; } .awpage-social–md .awpage-social__icon { height: 2rem; width: 2rem; } .awpage-social–lg .awpage-social__icon { height: 3rem; width: 3rem; } .awpage-social–circle .awpage-social__icon { border-radius: 50%; } .awpage-social–rounded .awpage-social__icon { border-radius: 10%; } .awpage-social__link { font-size: 0; } .awpage-social–sm .awpage-social__link { margin: 0 0.375rem; } .awpage-social–md .awpage-social__link { margin: 0 0.4375rem; } .awpage-social–lg .awpage-social__link { margin: 0 0.5rem; } .awpage-social.align-left .awpage-social__link:first-child { margin-left: 0; } .awpage-social.align-right .awpage-social__link:last-child { margin-right: 0; } @media (max-width: 768px) { .awpage-document .md-flex-col { flex-direction: column; } }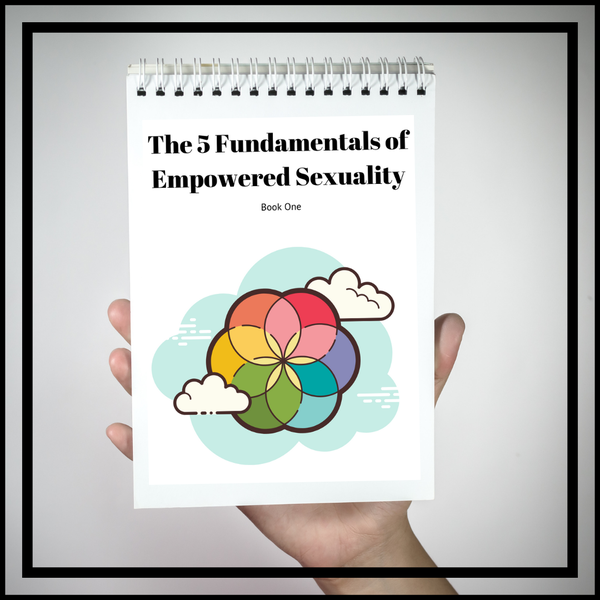 The best sex ed happens at home.
$7.49 (electronic delivery)
Want to teach your kids how to be in control of their sexual health and well-being?
This five week mini course (for ages 12 and up) makes it easy and fun! Give your kid the sexuality education you wish you had. With the help of this handy guide, they'll even listen to what you have to say!
When you're done, step it up with Barefaced game!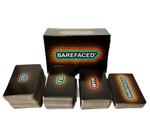 5 Fundamentals of Empowered Sexuality

$

7.00

Barefaced® Game

$

39.99